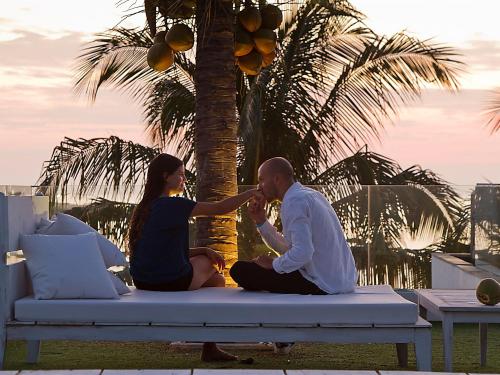 The Golden Bay Hotel & Spa with 21 rooms was conceived and designed to offer its guests an unparalleled level of comfort and world class service in the wonderful and unique Galapagos Islands of Ecuador. The Hotel merges its luxury status with the environmental demands of the Archipelago of "the Enchanted Islands". The architectural design adequately combines modernity with the surrounding natural world.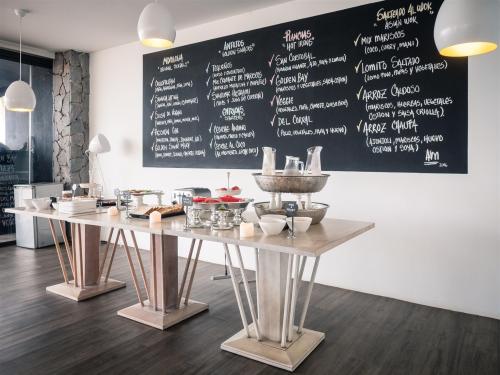 The Hotel Golden Bay was also designed to integrate the emblematic "Playa de Oro" of San Cristóbal into its architectural complex and contribute to enhance the natural beauty of the bay, the port, the city and the bottom of the green hills of the upper part of the island as a backdrop. The Golden Bay Hotel was conceived to be more than a superior accommodation option. We seek to provide our guests with an outstanding Hotel Experience, destined to further enrich the fabulous experience of visiting Galapagos.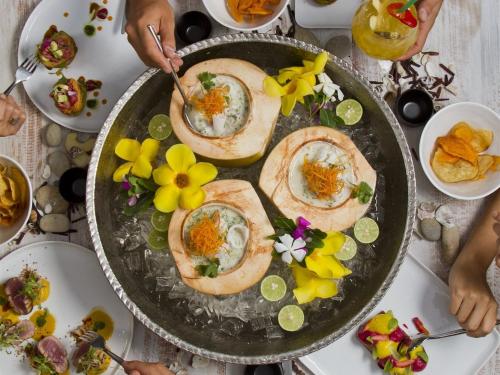 View
The GOLDEN BAY HOTEL & SPA is displayed in 2016 as the hotel with the best quality indices and optimal customer service in the city of Puerto Baquerizo Moreno. It aspires to obtain an occupation of 70% of its installed hotel capacity by the end of the seventh operational year, contributing to the development of the tourism sector of San Cristóbal, its shareholders and collaborators.
Mission

Offer top quality hotel services, seeking the full satisfaction and long-term loyalty of its customers, Ecuadorians and foreigners.

Values
Promote the sustainable development of tourism
Respect the environmental environment of the receiving areas
Promote respect towards other cultures and towards ourselves
Grow in a strict scheme of corporate social responsibility
Promote continuous teamwork
Innovate and create insatiably
Maintain high standards of quality and detail in our services