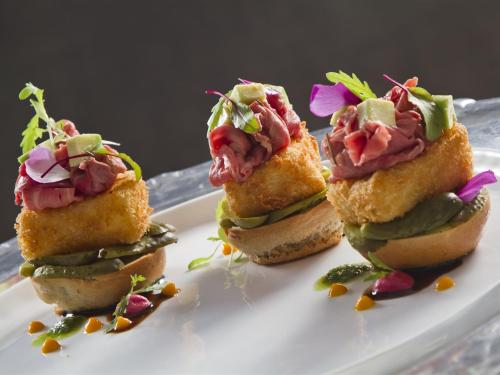 Food is an important element in a trip and at Golden Bay Hotel & Spa we strive to provide our guests with a quality dining experience.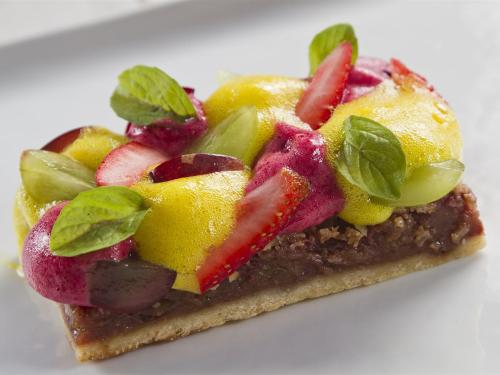 Our Main Restaurant , located on the Ground Floor is the perfect place to enjoy delicious food carefully prepared by our Chef and his team from the simplest dishes to the most sophisticated
The great breakfasts include fresh fruit juices, our homemade bread and a variety of local and international specialties, while our complete Lunch and Dinner Menus, are intended to offer you a great culinary experience, an original fusion of flavors that includes Ecuadorian and Isleña traditional cuisine, like the incomparable "Galapagueño ceviches" combined with international food prepared with the freshest ingredients and original recipes.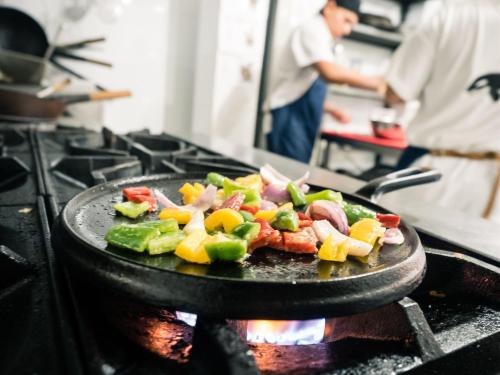 Our dining options include children's menus, sandwiches, hamburgers, various types of pasta, desserts, sweets, cakes, ice creams, etc.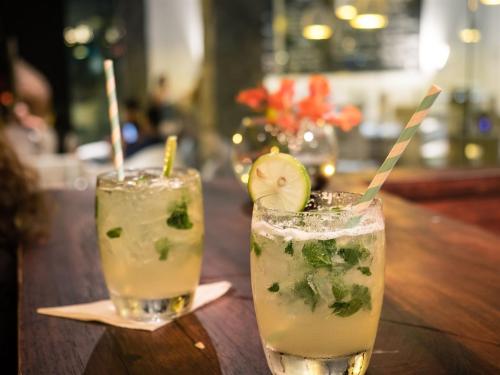 Attached to the Main Restaurant there is a Bar stocked with a variety of liquors, cocktails, wines, beers, soft drinks, coffee, tea and infusions of natural herbs. Our Snack-Bar in the Panoramic Terrace is the ideal place to enjoy a delicious and freshly baked pizza and other dishes while sunbathing, reading a book, resting or enjoying the spectacular landscapes of the bay, the city and the hills of San Cristóbal.
The Terrace Snack-bar also offers a selection of liquors, drinks and refreshments as well as excellent cocktails to enjoy while admiring the wonderful island sunsets from the terrace.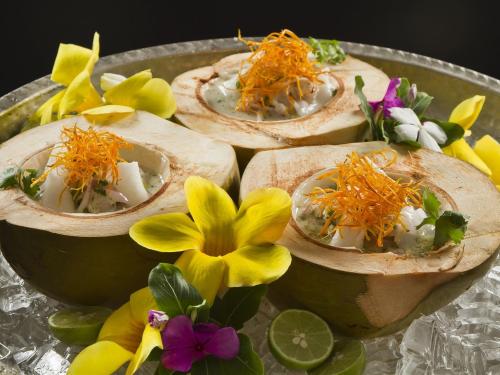 We will be happy to meet special requirements of food (vegetarians, vegans, etc) as well as allergies or food intolerances. Please let us know in advance about restrictions or food requirements in order to attend them properly during your visit.